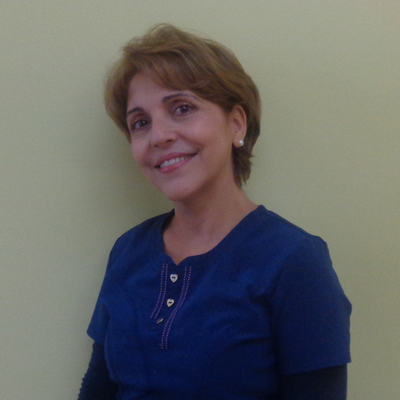 Maria Eriza graduated as a Dentist in University of Havana in 1987. She brings abroad to the team more than 20 years of experience in dental techniques.
Mary, as her teammates call her, has complimented studies as dental hygienist graduated in 2011 and she is providing her services as dental hygienist in AB Dentistry.
Love and caring in her hands is the best anesthesia  any patient could need.